The Auto Body Collision Experts in Calgary
After any road accident, finding the right experts for car restoration is crucial. But how can you ensure that your car is in the right hands? We can help you find collision repair experts in Calgary, emphasizing the importance of expertise and the use of modern technologies to address common car issues like dents and scratches – paintless dent repair.
Who are car collision repair experts?
Collision repair experts in Calgary are someone who possesses an extensive knowledge base and hands-on experience in repairing and restoring vehicles after accidents. These professionals are equipped with the skills and expertise to bring your damaged vehicle back to its former glory. These people have the technical proficiency, individual integrated attention to detail, problem-solving skills, and modern technology to develop effective solutions.
Importance of a professional approach
A professional approach to car body restoration is not just about aesthetics. It has more to do with the longevity of repairs, high-quality workmanship, and safety of the repairs with respect to your car. A well-restored car retains its value better than one with shoddy repairs.
Dented's Professional collision repair experts, Calgary
At Dented, we take pride in our team of seasoned professionals who excel in car restoration after road accidents. Our services include modern techniques, with computer-aided diagnostics to advanced repair equipment, qualified specialist equipment for paintless dent repair services, and careful attention to detail both functionally and aesthetically.
When seeking experts for auto body collision experts in Calgary, it's essential to prioritize professionalism, expertise, and the utilization of experienced technologies. The quality of the restoration work directly impacts the longevity and safety of your vehicle.
If you're facing issues like dents or scratches, our paintless dent repair service can provide the perfect solution. Contact us today via phone, email, or our online form to schedule an appointment and experience the excellence of our car restoration services. Trust Dented Car Repair Services to bring your vehicle back to life.
Comparison: Paintless Dent Repair & Traditional Dent Repair
Paintless Dent Repair
Price starts from $125 per ø 1″
Yes
You can check if there was a repair
No
No painting or body filler needed
Yes
Matches the color
100%
Door Dings repair time
A Day
Hail Damage repair time
1-2 Days
Minor Dents repair time
2-3 Hours to a Day
Traditional Dent Repair
Price starts from $125 per ø 1″
No
You can check if there was a repair
Yes
No painting or body filler needed
No
Matches the color
90%
Door Dings repair time
3-5 Days
Hail Damage repair time
1-2 Weeks
Minor Dents repair time
3-5 Days
Examples of collision repair in Calgary from Dented
Here is a series of photos we have taken before and after the work is done. If a picture is worth a thousand words, imagine what we can do for your vehicle.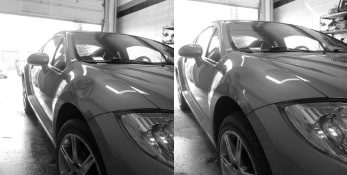 Mercedes-Benz C-Class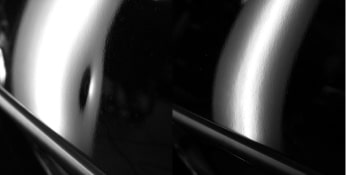 Mercedes-Benz AMG GT 4 puertas Coupé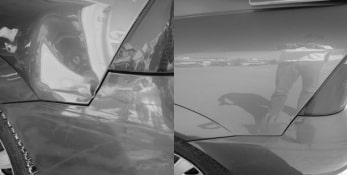 Honda Civic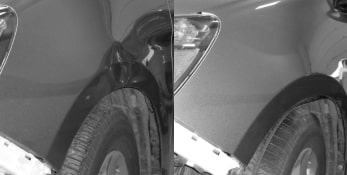 Audi Q8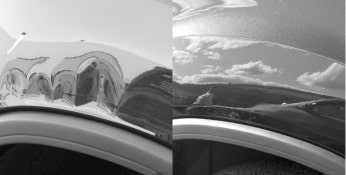 Subaru Impreza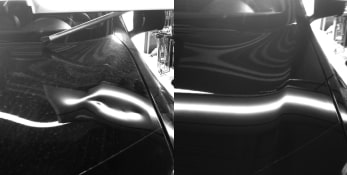 Nissan GT-R
We service the following brands of cars
Frequently asked questions to experts in car body collision
Request a Free Online Estimate
"*" indicates required fields