How Much is Paintless Dent Repair?
Are unsightly dents and dings taking away the beauty of your favorite car? Don't worry! Dented will change it! Since 2005, we have been a trusted leader in the automotive repair industry, offering paintless dent repair services.
It's a fast, cost-effective, environmentally friendly process to remove pesky dents and dings from your car.
How Much Does Paintless Dent Repair (PDR) Cost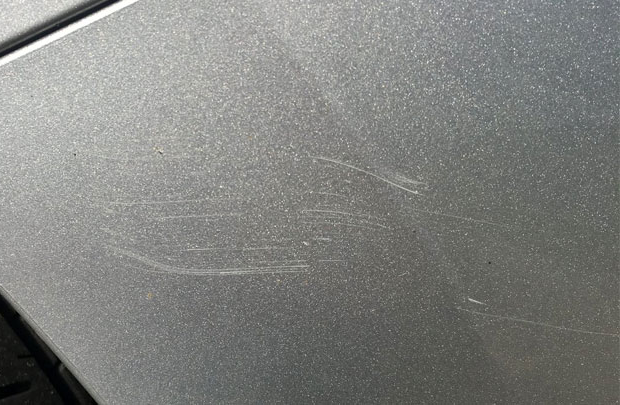 The paintless dent removal method is a specialized technique that rescues your car from dents. This means there is no need to fill or paint over the damage. During PDR, our certified technicians use professional equipment to press and massage the damaged panel from behind. As a result, the dented metal is pushed out, to restore its original shape without needing paint. The process involves specialized lighting, various handcrafted tools, keen hand/eye coordination, and years of practice. This method ensures the restoration of the original shape without altering your factory paint or replacing vehicle panels.
Here are some additional advantages and benefits of repairing your car with PDR technology:
Quality. As if the dent had never appeared! Car straightening without painting and without the need for fillers and primers.

Price. A small dent, costing $400 in a traditional body shop, can be fixed with PDR starting from $125 for a 1-inch diameter dent.

Time. PDR repairs save time and can be completed in less than 2 days, compared to 4 to 6 days with traditional bodywork.
Today, PDR stands as a popular alternative to traditional paint-based methods as the quicker and more cost-effective option. In comparison, traditional repairs involve a lengthy process of paint removal, filling and priming, and painting again.
What Kind of Dents Can We Repair?
Our specialists can remove dents of different sizes, depending on their type. We also need access to the area behind the dent. Some areas cannot be repaired with PDR.
We can repair:
Stretched dents

Hail, stone, and other environmental damage

Dents from motor vehicle and sports accidents

Dents from shopping carts and automatic car washes
If there is a complex dent or deep dent in a car which is crumpled, the metal is twisted, or the paint is deeply scratched or cracked, it most likely cannot be repaired using the paintless dent repair method. The Dented specialists will be happy to assess the dent and identify if it can be repaired.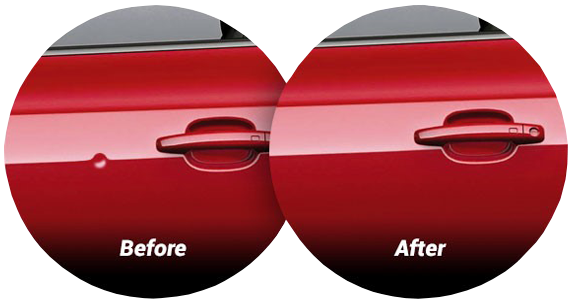 How Much Cost for Dent Repair in Dented?
Paintless dent repair is typically a cost-effective service. At Dented, PDR starts at $125 to repair a dent about 1 inch in diameter. The cost varies based on the dent's severity, nature, and complexity. 
We provide two options to estimate your car repair: 
Approximate cost evaluation though with an online calculator. 

Requesting an appointment with our specialists. 
With five professional body shops across Canada, Dented ensures that your dent repair needs are met quickly. You'll enjoy our team's positive attitude, industry-leading skills, and the quality repairs you deserve. Even if you're in Alberta, Saskatchewan, or Manitoba, our network of partner auto repair shops has you covered.
We don't just repair cars; we treat them like our own. Your vehicle deserves the best, and at Dented, we deliver nothing less—prompt, professional, and pocket-friendly. 
Book paintless dent removal services on our website.
Comparison: Paintless Dent Repair & Traditional Dent Repair
Paintless Dent Repair
Price starts from $125 per ø 1″
Yes
You can check if there was a repair
No
No painting or body filler needed
Yes
Matches the color
100%
Door Dings repair time
A Day
Hail Damage repair time
1-2 Days
Minor Dents repair time
2-3 Hours to a Day
Traditional Dent Repair
Price starts from $125 per ø 1″
No
You can check if there was a repair
Yes
No painting or body filler needed
No
Matches the color
90%
Door Dings repair time
3-5 Days
Hail Damage repair time
1-2 Weeks
Minor Dents repair time
3-5 Days
Before and after
Here is a series of photos we have taken before and after the work is done. If a picture is worth a thousand words, imagine what we can do for your vehicle.
Mercedes-Benz C-Class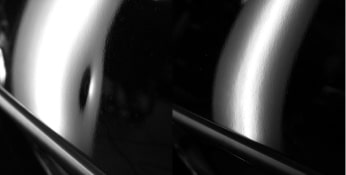 Mercedes-Benz AMG GT 4 puertas Coupé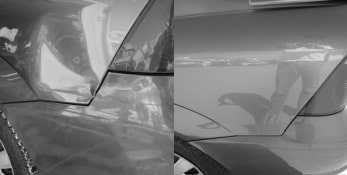 Honda Civic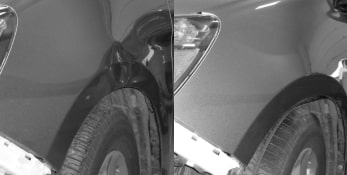 Audi Q8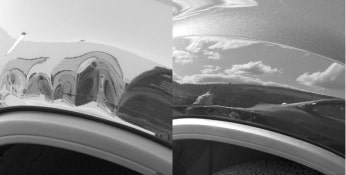 Subaru Impreza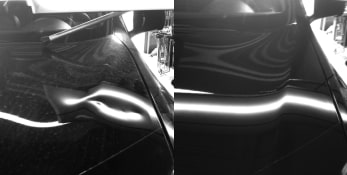 Nissan GT-R
We service the following brands of cars
Request a Free Online Estimate
"*" indicates required fields