Paintless Dent Repair Edmonton
Dented offers top quality paintless dent repair otherwise known as "PDR" to Edmonton and surrounding areas. Our technicians are highly trained at removing unsightly damage which includes door dings, minor dents and hail damage to a vehicles exterior panels. We can also use this method to repair large dents in plastic bumpers. We use this skill to repair all makes and models of Car, Truck, Van, SUV, and even Motorcycles.
Our newest location which was opened in the latter part of 2017 in Edmonton, Alberta offers the same great service as all of our other locations. With a strong commitment to uncompromised service, high quality dent repair and fair prices we look forward to the new challenge and a new market. Located at 17213 – 107 Ave NW this location employs two staff members and has access to any number of skilled technicians.
Paintless Dent Removal Edmonton
If you are unfamiliar with the process of paintless Dent repair I can tell you it is one of the most environmentally friendly ways to repair the exterior panels of a vehicle. The process involves specialized lighting, a variety of hand crafted tool and keen hand/eye coordination. The dents are removed by making calculated pushed to the back side of the metal, slowly messaging that metal back into place. This process does not affect your factory paint nor does it require replacing factory OEM panels. Our methods are significantly faster than conventional repairs and a lot less intrusive. Also we can remove scratches from your car.
Trust your Auto Paint Repair to our Experts
At Dented, our commitment to our clients is built on the same foundation as our company – a foundation of quality workmanship and exceptional service. Dented is proud to be a 100% Canadian company. The technicians we use are Vale certified, and they are trained to excel in all aspects of service. We consistently meet or exceed the expectations of our clients with the quality and timeliness of our repairs.
Dented is proud to be a repair partner for The Co-operators and Wawanesa Insurance and work with all other insurance companies offering our positive team attitude, industry leading skills, and fair approach to delivering the quality repair you deserve.
Comparison: Paintless Dent Repair & Traditional Dent Repair
Paintless Dent Repair
Price starts from $125 per ø 1″
Yes
You can check if there was a repair
No
No painting or body filler needed
Yes
Matches the color
100%
Door Dings repair time
A Day
Hail Damage repair time
1-2 Days
Minor Dents repair time
2-3 Hours to a Day
Traditional Dent Repair
Price starts from $125 per ø 1″
No
You can check if there was a repair
Yes
No painting or body filler needed
No
Matches the color
90%
Door Dings repair time
3-5 Days
Hail Damage repair time
1-2 Weeks
Minor Dents repair time
3-5 Days
Before and after
Here is a series of photos we have taken before and after the work is done. If a picture is worth a thousand words, imagine what we can do for your vehicle.
Mercedes-Benz C-Class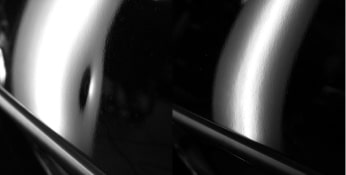 Mercedes-Benz AMG GT 4 puertas Coupé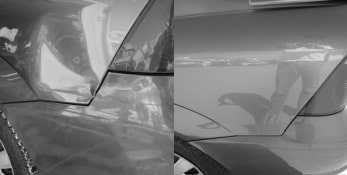 Honda Civic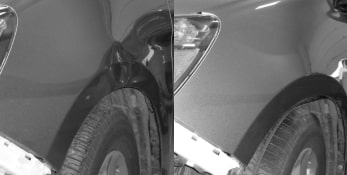 Audi Q8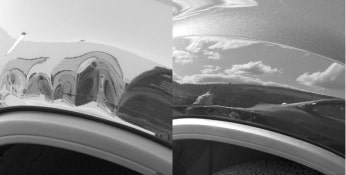 Subaru Impreza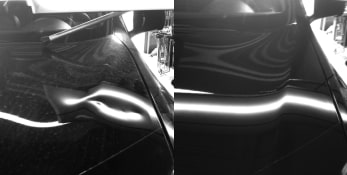 Nissan GT-R
We service the following brands of cars
Frequently Asked Questions
[fusion_faq filters="no" number_posts="-1″ post_status="" cats_slug="edmonton" exclude_cats="" orderby="date" order="ASC" featured_image="" type="toggles" inactive_icon="" active_icon="" margin_top="" margin_right="" margin_bottom="" margin_left="" hide_on_mobile="small-visibility,medium-visibility,large-visibility" class="" id="" boxed_mode="no" border_size="" border_color="" hue="" saturation="" lightness="" alpha="" hover_color="" background_color="" divider_line="no" divider_hover_color="" divider_color="" padding_top="" padding_right="" padding_bottom="" padding_left="" title_tag="h4″ fusion_font_family_title_font="" fusion_font_variant_title_font="" title_font_size="16px" title_line_height="" title_letter_spacing="" title_text_transform="" title_color="#ff0d00″ icon_size="14″ icon_color="" icon_boxed_mode="yes" icon_box_color="#ff0d00″ icon_alignment="" fusion_font_family_content_font="" fusion_font_variant_content_font="" content_font_size="" content_line_height="" content_letter_spacing="" content_text_transform="" content_color="#ffffff" toggle_hover_accent_color="#ff0d00″ toggle_active_accent_color="#ff0d00″ /]
Our Edmonton Dent Repair Reviews
Don't just take our word for it! Check out our awesome dent repair reviews.
Request a Free Online Estimate
"*" indicates required fields