Car scratches can be a frustrating and unsightly issue that every vehicle owner faces at some point. Fortunately, there are various methods for repairing these imperfections, each tailored to the specific type of damage.
Let's delve into the different types of such damages and the methods to address car scratch repair in Calgary effectively. Whether it's minor scuffs or deep paint scratches, understanding the nuances of repair techniques can help you make informed decisions to restore your vehicle's appearance.
Methods of Car Scratch Dent Repair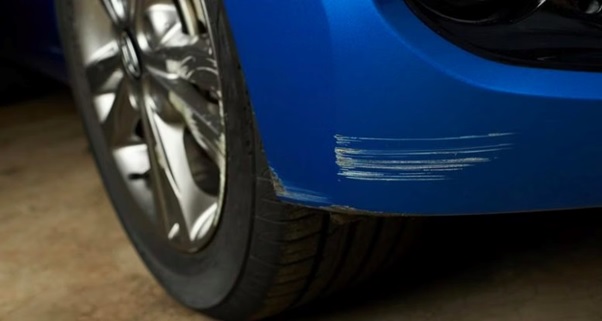 Scuffs—are superficial marks often caused by contact with soft objects. These can usually be eliminated with a gentle abrasive compound and careful buffing. Regular car wax can then be applied to protect the treated area.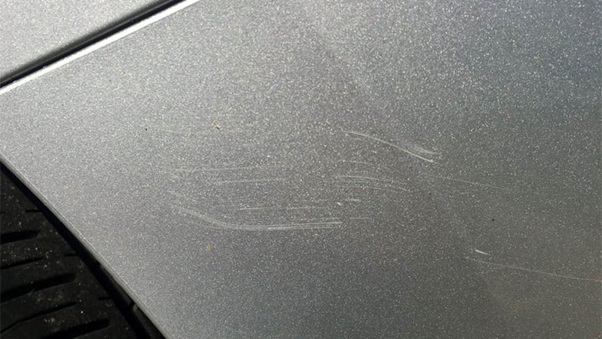 Clear coat scratches—they only affect the outermost layer of paint protection. Polishing compounds and microfiber cloths can be employed to gently remove these scratches without compromising the paint layer underneath.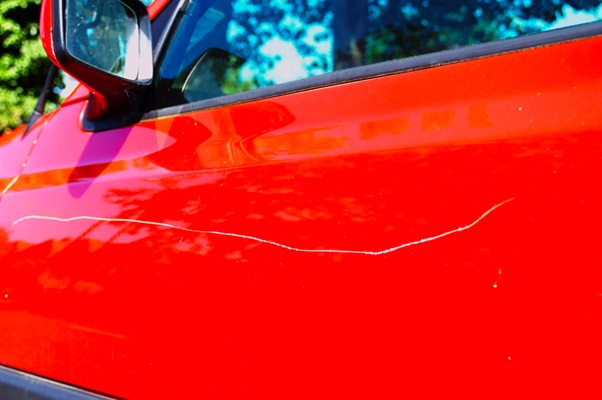 Paint scratches—deeper than clear coat scratches, paint scratches penetrate the color layer. Depending on the depth, these can be treated with touch-up paint, followed by wet sanding and polishing to blend the repair seamlessly.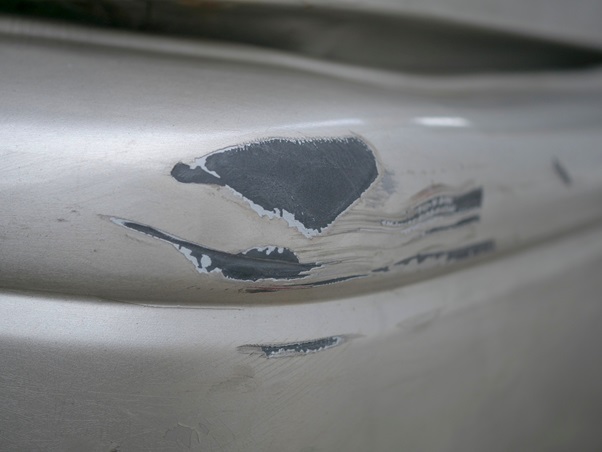 Deep paint scratches—the most challenging, deep paint scratches reach the primer or metal beneath the paint. Professional car scratch dent repair is recommended for these scratches. They might require fillers, priming, painting, and clear coat application to restore the surface to its original state.
Dented's Professional Car Scratch Repair in Calgary
At Dented, we specialize in delivering high-quality car scratch repair services in Calgary for various types of scratches. Our experienced professionals are equipped to handle scuffs, clear coat scratches, paint scratches, and even deep paint scratches. We utilize cutting-edge technologies, such as paintless dent repair, and proven techniques to ensure your vehicle's exterior is flawlessly restored.
| Scratch Type | Complexity Level | Car Scratch Repair Cost |
| --- | --- | --- |
| Scuffs | Low | Price starts from $125 per ø 1" |
| Clear Coat Scratches | Low to Moderate | Price starts from $125 per ø 1" |
| Paint Scratches | Moderate | Price starts from $125 per ø 1" |
| Deep Paint Scratches | High | Custom Quote |
Before and
A
fter
Removing Scratches from Car
Here is a series of photos we have taken before and after the removing scratches from car is done. If a picture is worth a thousand words, imagine what we can do for your vehicle.
Mercedes-Benz C-Class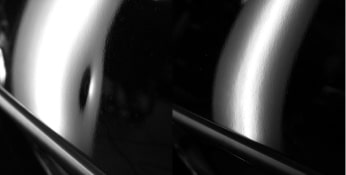 Mercedes-Benz AMG GT 4 puertas Coupé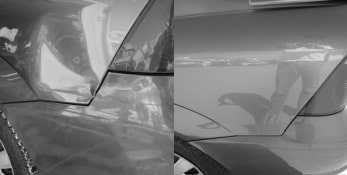 Honda Civic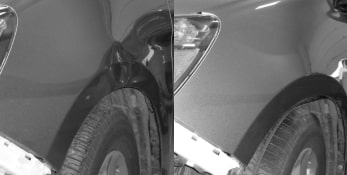 Audi Q8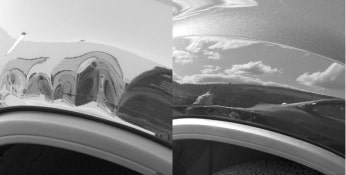 Subaru Impreza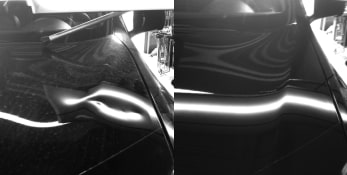 Nissan GT-R
We service the following brands of cars
Car Scratch Repair Frequently Asked Questions
Request a Free Online Estimate
"*" indicates required fields